Family Dentistry in South Lake Tahoe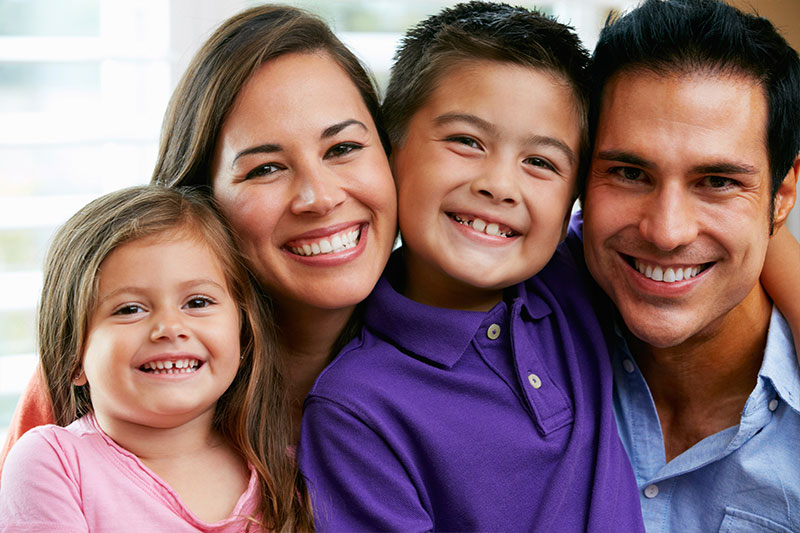 High Sierra Dental Care and Dr. Mireya Ortega can care for your dental needs and those of all members of your family through all of the stages of life. As a family-friendly dental practice, we provide education and dental services to patients as old as 2 weeks old and as young as 97 years of age. Each age group has distinctive dental needs and health issues.
The focus for our adult patients is to maintain healthy oral hygiene and a healthy smile. With regular examinations we can detect problems in the early stages and intervene before the problem becomes complex and expensive. Dr. Ortega has extensive experience treating children.
She received the Southern California Academy of Dentistry for Children award for excellence in Pedodontics while at UCLA School of dentistry.
She was an attending dentist at the Rancho Los Amigos Hospital in Los Angeles, where she experienced the dental needs of cleft palate infants. She was also the UCLA Mobile Clinic director and supervised general dental services provided to hundreds of children from 6 years old to 12 years. Starting as early as 6 months old we can see children to evaluate the health at the first sign of teething and educate parents on how to care for those new teeth. We educate parents on how decay is an infectious disease and preventable.
As children mature we emphasize how they can care for their own teeth and encourage good habits. We help parents convey the importance of twice daily brushing and the need to floss every day. Orthodontic evaluations are critical by age 7 to 9 years old; caught early extensive need for braces may be minimized.
Dr. Ortega provides orthodontic evaluations, can make referrals to a specialist and can also provide the treatment herself.
In 2010, Dr. Ortega started the Young Tahoe Smiles program for children who do not have dental insurance and are not eligible for any dental assistance. The Young Tahoe Smiles program provides dental care at $5 to $20 per visit to children of families who qualify.