Visit Our Lake Tahoe Dental Office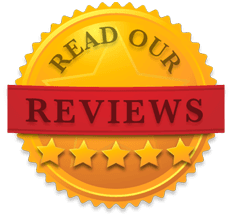 Quality, Friendly Services in a Caring Atmosphere
You're not just a patient. You're family.
Our employees and dentists take pride in offering quality, friendly services and a caring atmosphere. It would be our honor to be your dentist.
Visit us at 1060 Ski Run Blvd today!
A caring atmosphere:
Dependable and consistent staff
State of the art equipment and technology
Genuine care for our patients' health and time
Call us at 530-541-7040 and speak with a professional who cares.
We aren't happy unless you are:
We hope our patients will be highly satisfied with their personalized care
We hope patients will be part of our practice for a lifetime
We hope patients will want to refer their family and friends
We hope patients will uphold their scheduling and financial commitments
Welcome to High Sierra Dental Care!
At High Sierra Dental Care, we have a genuine concern and respect for our patients. Our team pledges to always do our very best to help you attain great oral health, as well as general health. Your comfort and goals are our top priorities and we are here to serve and assist you with every aspect of dental care.
We stress preventive care and minimally invasive, leading-edge treatments through the use of state-of-the-art technology. You will also have access to a real, live dental professional to help you with dental emergencies. With a focus on patient education, we promise to give you the tools you need to keep your mouth healthy and smiling.
If it makes you more comfortable, you can schedule a courtesy "Meet and Greet" visit with me or my staff. This gives you an opportunity to ask questions, experience the office atmosphere and make certain you will be comfortable with us before making your initial appointment. I am fluent in both English and Spanish.
We accept most major insurances and have convenient payment options.
We welcome the opportunity to meet your dental health needs, and thank you for placing your trust in us.
Warm regards,
Dr. Mireya Ortega, DDS